for a wealth of behavioral andtrainingresources!
Click the tabs at the top of the page for more information onclassesand services.
Click herefor a video on how to do a proper Alpha Roll
Dog training and behavior professionals from all over the world do not need to be the pack leader, neither do you! See below…
Interested in learning more about training and behavior? Check outWOOFs bookshelf.
features tips from Trainers Academy President Lisa Patrona, Dip. CBST, CPDT-KA, ACDBC, AABP-CDTand Staff Instructor Devene Godau, CPDT-KA
Trainers Academy, LLC, is a positive-reinforcement, pet dog training and day care businessowned and operated byLisaPatrona, Dip. CBST, CPDT-KA, ACDBC, AABP-CDTbased in Troy, Michigan.
We are committed to bringing you the most up-to-dateand scientifically soundpositive reinforcement-based training techniques. This commitment means that our staff never stops learning, and stays active among some of the most prestigious professional organizations in the field.
We offer a wide variety of services including:
Check out the tabs at the top of the page for more information on classes and services. Be sure to visit ourTraining Tips & Behaviorsection too!
Trainers Academy, LLC is proud to announce their partnership with world-renowned dog trainer, author and television personality Victoria Stilwell.Read more…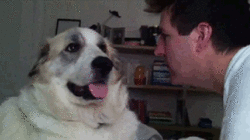 Click on the icons above to learn more about these groups. Click on the icon above and take a look at the video – There are some people who were brave enough to try their dogs shock collars on their own necks to feel the shock. Their reactions, even on level 1, say it all.
Woofologyis a registered trademark of Trainers Academy, LLC