Simple Technique to Measure the Bandwidth of your Probe-Scope System
Presenter: Eric Bogatin, Dean of the Signal Integrity Academy
Secrets To Successful Power Rail Measurements
Presenter: Eric Bogatin, Dean of the Signal Integrity Academy
Practical On-Die Power Integrity Measurements
Presenter: Eric Bogatin, Dean of the Signal Integrity Academy
What Every Oscilloscope User Needs to Know About Transmission Lines
Presented by Dr. Eric Bogatin, Signal Integrity Academy
Faster Time to Insight Using Real Time Spectral Analysis of Power Rails
Presented by Dr. Eric Bogatin, Signal Integrity Academy
Secrets of Signal and Power Rail Oscilloscope Probing Revealed
Presented by Dr. Eric Bogatin, Signal Integrity Academy
Presented by Dr. Eric Bogatin, Signal Integrity Academy
Presented by Dr. Eric Bogatin, Signal Integrity Academy
Essential Principles of Jitter Part 2: The Components of Jitter
Presented by Dr. Alan Blankman and Dr. Eric Bogatin
Signal Integrity Academy Getting Started Guide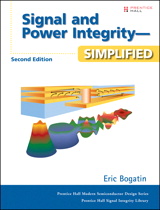 Signal and Power Integrity – Simplified, 2nd Edition
Published Jul 17, 2009 by Prentice Hall. Part of the Prentice Hall PTR Signal Integrity Library series.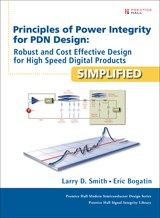 Principles of Power Integrity for PDN Design–Simplified: Robust and Cost Effective Design for High Speed Digital Products
The one SI class every engineer should take. Leverage the essential principles to find the root cause of signal integrity problems like reflections on transmission lines, ground bounce and cross talk and fix them at their source.
Open your eyes by optimizing interconnect design and eliminate the pathological problems that will fail systems operating from 1 Gbps to 40 Gbps. Reduce losses, design transparent vias, eliminate mode conversion and tame cross talk.
Unlock the wealth of information locked inside S-parameter measurements or simulations. Master the analysis of S-parameters and never be intimidated by them again.
Video Recordings, Presentations and Webinars (VRPW)
A collection of presentations illustrating applications of the principles introduced in the core classes leveraging measurement, simulation and analysis tools.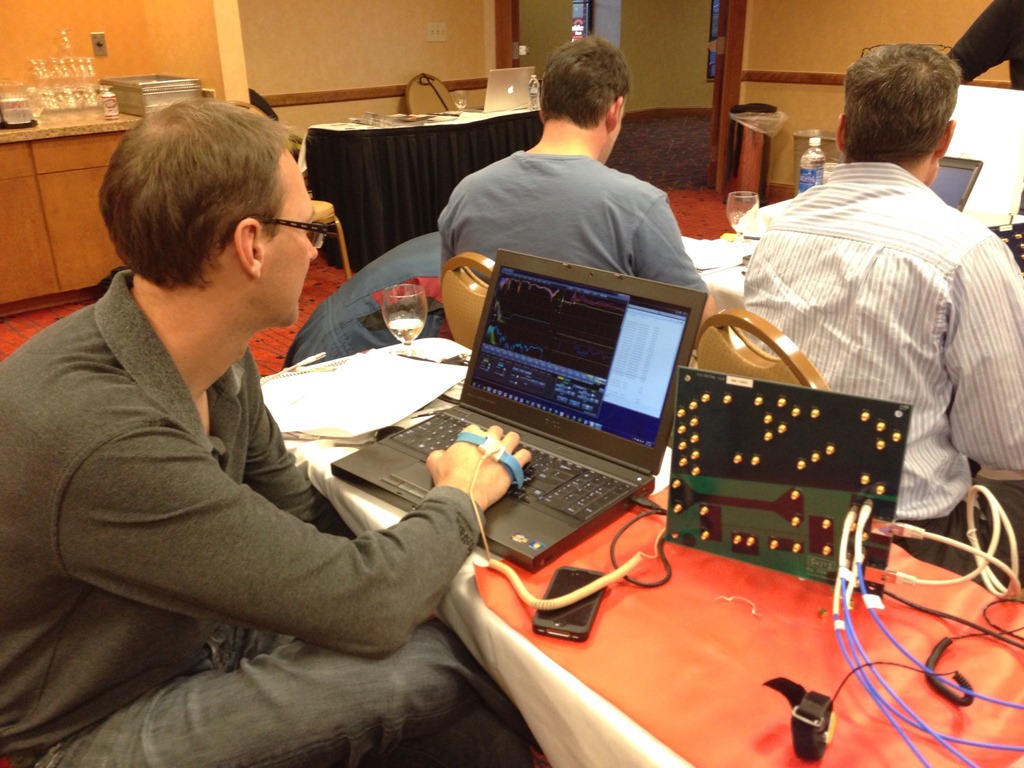 Practical S-parameter Measurement and Analysis (PSMA)
Unlock the power of S-parameters in this hands-on class using measurement and analysis tools. All S-parameter files and analysis tools are provided for download.
These are the lectures from the graduate level signal Integrity class Dr. Eric Bogatin teaches at the University of Colorado, Boulder. Lab exercises included!
Learn signal integrity problem solving skills from the Signal Integrity Evangelist, Dr. Eric Bogatin.
Did you miss one of Erics popular live classes? At the Teledyne LeCroy Signal Integrity Academy, you can explore all his past classes and many new ones, broken down into short, concise, video lessons.
Whether you are a beginning novice or an experienced engineer, these lessons will accelerate you up the learning curve and help you get to the right answer faster. If youre not already a subscriber,sign up now!