The coupon code you entered is expired or invalid, but the course is still available!
I grew up on the southside of Chicago in one of the poorest counties in the United States. I knew that if I wanted to create the possibility of a better life for myself I would have to learn about money… so I created my first financial plan when I was 10.
My first financial system consisted of a pen, paper, and a calculator. Each day I would write down every penny I found, made, or spent. My first financial plan was super basic the skills I developed as a 10 year old girl trying to survive and thrive in the streets of Chicago are the very same skills I used to save, invest, purchase real estate and build a promising investment portfolio all before I was 25.
The intimate relationship I developed with money taught me that from pennies you can build the financial life you want… as long as you are willing to put in the work.
You know how you read some disclaimers that say, warning, results not typical. Well, our results ARE typical. Our clients who have built in accountability with our coaches
Over the yearsStart Young Financial has supported hundreds of young professionals on their journey to financial freedom. Our methods and tactics have been refined over the years. We use live analytics and results from clients to refine our programming and deliver the best possible outcomes. While our strategies evolve and improve, the challenges our clients face are relatively constant:
– Creating a budget that will help me be financially responsible while still having fun.
– Paying down student loan debt when I have so many other things I want to do.
– Buying my first home even while I already having other debt.
– Investing without worrying that the market is going to crash and screw me over.
– Traveling with friends and family without feeling guilty that Im not planning for the future.
– Feeling confident that I am doing everything I need to do to live the life I want. Not just for right now, but in the future too.
Right now, Millennials just like you are navigating the aftermath of one of the worst economic recessions in history. The problem is, most are not sure where to start or how to grow.
Lets be honest. Our education system does not promote financial literacy and the financial industry largely ignores Millennials because we dont have hundreds of thousands of dollars in the bank. So how do you even get started on your journey to financial freedom?
Well you probably wont. You can keep hoping that something will change but hope is not a strategy. You can keep piecing together bits and pieces of information from the internet but deep down you know it wont be enough. If you keep doing what youve been doing you will probably end up like 76% of Americans living paycheck to paycheck right now and never planned to live that way.
The financial answers you need are finally packaged in one single location. The Millennial Wealth Academy is a financial performance zone for young adults who are tired of working hard and not having enough to show for it.
Our methods are nowhere near traditional and our content is among the best in the world. Our team specializes in curriculum development, behavior reinforcement, process engineering, and system outcomes. In other words, we dont just do what the other financial coaches do. We know how to get ish done to generate results
Most people in the financial industry may not tell you this but budgeting alone does not work. We understand that relying on your will power to determine your financial destiny is not a financial addition to the four courses that come pre-loaded, we have developed a 12 -month syllabus that will give you monthly and weekly guidance on how to create financial systems that work for you.
These financial tools will serve as your monthly support.You will get calendars to help you stay on track along with checklists, templates, and worksheets to make financial organization and action a breeze. As a bonus, you can turn these templates into printable, powerful, and professional planners that fit your personal financial needs
Understanding priorities, values, and obligations
Control and confidence regarding your financial future
More money to save, invest, pay down debt, and do things you love
And theres more! You will also get special bonuses just because we love offering over the top value.
These amazing bonuses are valued at over $100 dollars alone. They include 4 high value ebooks, The Daily Prosperity Checklist, and monthly expert interviews. These expert interviews are unlike anything else on the internet when it comes to money. I talk experts in health, fashion, fitness and many other industries to talk about money in a real way that will add value to your life. These conversations are fresh, fun, and most importantly, informative!
Not only does the course come preloaded with over 4 courses and 25 financial modules, but you also getweeklyguided financial education so that you know exactly what to do in your finances week after week to establish your financial foundation.
The basic monthly subscription to the Millennial Wealth Academy is eventually going to be $97/month but we are offering it at $37/month during the pre-launch phase. I wanted to make this option affordable for the working young professional who knows how to spot a good opportunity, while also making it an invaluable investment for all future subscribers. My coaching friends complain that I am giving away too much value for such a low investment, and you know what…they are right. BUT, I want to make sure that everyone has access to transformational financial information. The question is, what are you going to do with it?
Since this is a DIY subscription, you will have all the resources you need directly at your fingertips, but the hustle is sold separately! You alone will be responsible for producing results, but our monthly guidance system will help you along the way. To sweeten the deal and make this an offer you cant refuse, I have thrown in 2 of my best courses that will immediately help you make your investment back several times over every single month.
With this option you will still be expected to do some self directed learning and building, but you will have all the support you need to jumpstart the process. We will create a financial GPS plan to outline your financial journey for the next 12 months, and we will also create a personal financial challenge that will help you generate financial results in the first 30 days.
I am a little bit nervous about offering so much of my time to create financial plans, but I am committed to your financial success. If you are willing to invest at a higher level then I am willing to make sure that you get the results to match.
Having this support in the beginning will give you the confidence and clarity you need to move quickly in the right direction without doubts, worry, or fear.
If you want some super focused one-on-one support to help you create your best financial life, then this is easily your number 1 choice. We will create all of your accounts, all of the needed technical support, and all of the account linkage and other details so that you have an automated financial machine generating results even while you sleep. In this case, your financial results will not have to wait on your learning curve. You will begin producing your desired within 72 hours. And you will have 3 additional check ups throughout the year. As a bonus, if you sign up now,we will throw in an additional year of coaching, which includes 4 30-minute coaching sessions.
While this program itself is new, I bet you want to hear from young professionals who practically rave about our programs, books, content, and other offerings…
I learned more about money in one month with Start Young Financial than I have in 35 years of living. Looking forward to learning and growing more from all of the programs offered.
I am so grateful for this course. By applying what I learned my family was able to pay our car note one year early, paid off two credit cards, and now we are working on student loans. Plus, I get to plan for a much needed vacation. I cant say thank you enough.
Before I took this course I was scared of getting organized. But after one week I was able to make some changes that actually made me feel like I was in control. Now I have a plan for my money instead of just letting it slip through my fingers.
Latasha Kinnard is the CEO and Chief Coach at Start Young Financial. With an academic background in education, psychology, and neuroscience, and decades of experience in personal finance, Tasha is well equipped to help other Millennials take control of their money to achieve financial automation.
Foundational Course: Quickly Organize Your Finances
Module 1: Organize Your Financial Resources (6:29)
Module 3: Effectively Track Bills & Debt (4:16)
Month 1: Uncover Your Financial Identity (Part II)
Identifying Money Mindsets + Limiting Beliefs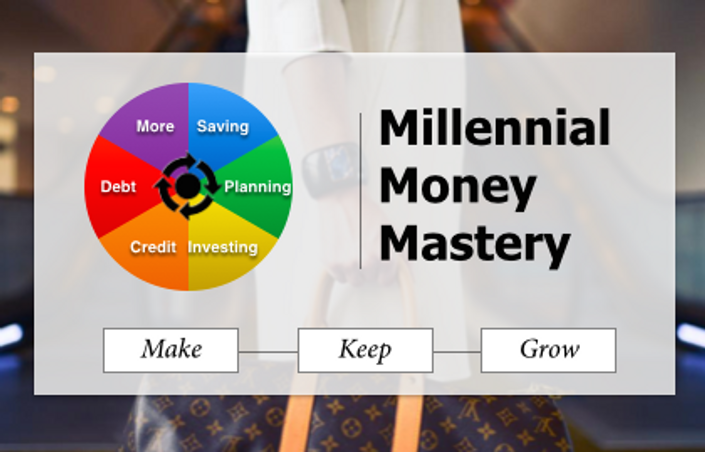 A Common Cents Guide to Comprehensive Money Management For Millennials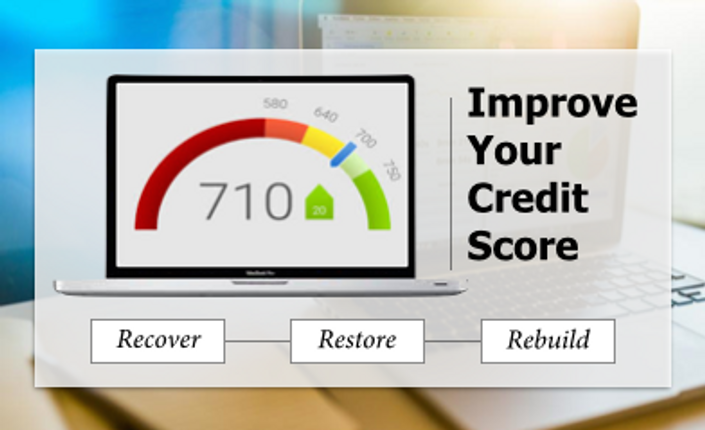 Quickly Rebuild and Restore Your Credit Score with Proven and Effective Strategies.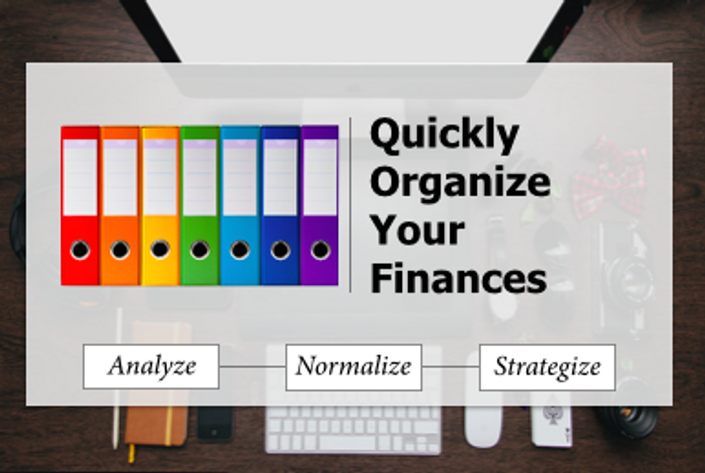 Organize Your FInances For Explosive FInancial Growth
When does the course start and finish?The course starts now and never ends! It is a completely self-paced online course – you decide when you start and when you finish.How long do I have access to the course?This is a subscription based coursed. You have access for as long as you are a member in good standing. We look forward to you learning everything you need to know in our time together.What if I am unhappy with the course?We would never want you to be unhappy! If you are unhappy with the course for any reason within the first 30 days we will refund your money with no questions asked.off original price!
The coupon code you entered is expired or invalid, but the course is still available!Get started now!The Ambitious Money MavenCoupon Discount
The ambitious money maven is wise knows when to seek out expert guidance.
employs other people to get work done so they can grow quickly, easily, and with great profit.