The economic challenges we face are new. The way we approach them must be, as well.
Bone Fide Wealth equips our clients with the tools they need to approach todays reality and succeed. Please dont confuse us with glorified brokers interested only in managing your assets and what products we can sell you. We are here to serve as your:
We help our clients identify their goals and achieve them.
We address your specific financial situation and guide you through the tough decisions.
We help improve your career or business with creative financial strategies.
We go beyond the numbers to make sure you feel confident in your decisions.
In other words, we are not your parents financial advisor.
We are independent wealth management professionals equipped with the experience to provide relatable advice, proper education and tailored financial solutions.
With a bespoke comprehensive financial plan from a CERTIFIED FINANCIAL PLANNER Professional and technology that affords you unparalleled access and contact with our firm, you can have full control of your finances and spend more time chasing the great things in life. Let us educate, empower and invest in you.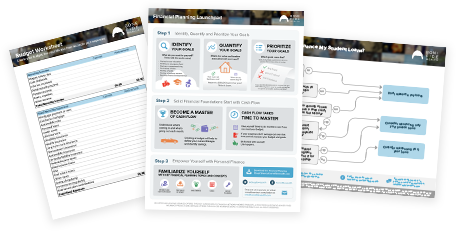 Sign up for our newsletter, and instantly get access to our 3-step system to help give yourself the financial foundation and future you deserve.
I live in a small New Jersey suburb about 20 miles outside of New York City. Its dripping with charm, rich in history and screams America. One visit to our downtown area and you will want to wave miniature American flags in both hands while singing My Country Tis of Thee. Having grown up in[]
And just like that I handed off Ruby to her teacher for her first day of school. With her outstretched arms, I felt a piece of my heart being ripped away with her. I could see the nervousness in her brow and as her new environment overwhelmed her developing senses. I stood there, utterly unsure[]
Six months ago, just a few days after Ruby was born, I published Bad Things, Good People where I compared the sales processes of timeshare companies to those of colleges and universities. The post shared the immensely frustrating experience of assisting a client a sweet elderly women assigned to me early on in my career[]
Conversations between family members about money are taboo and highly stigmatized, even today. So I always find it fascinating when people plan their financial future around the death of their parents knowing that, in all likelihood, they havent had a single discussion with them about their finances. Maybe they helped you with a down payment[]
When we bought our home three years ago, I remember telling my wife that we would never again see mortgage rates this low. We had locked in a 30-year fixed mortgage at 3.65% with 10% down, no PMI. I remember telling her how lucky we were to be buying in this rate environment, despite the[]
Last week, it was reported that billionaire investor and Miami Dolphins owner, Stephen Ross, planned to hold a fundraiser for Donald Trump at his Hamptons mansion. For $250,000, donors could attend a luncheon, take a photo and sit down for an intimate roundtable discussion with the president. Despite defending his decision to hold the fundraiser,[]
Back in the second grade,  I came in second place in the county chess tournament. I was savagely pwned by the one nerd who knew three move checkmate. He was a total jerk about it too, rubbing his victory in my face like he was the second coming of Gary Kasparov. After my king fell, I[]
Back in 2016, when Heather and I wrote The Millennial Money Fix, the student loan crisis was an afterthought to both Democratic and Republican presidential candidates. With the exception of Bernie Sanders, the issue failed to make it to the top of the priority list of those running. Instead, other important issues like healthcare, immigration[]
You may think of memes as childish and trivial images found on the Internet, but memes are smarter than you think. The word meme was first created by Richard Dawkins in his 1976 book The Selfish Gene. Dawkin coined meme to explain how our cultural information spreads genetically. However, the concept of the Internet meme[]
I remember my first lines. I was sitting on a beach in Puerto Rico when it came out. It was a Reuters article from 2013 titled, Financial advisers hunt clients in the Ivory Tower. I was asked about how I leveraged my time in business school to prospect for clients. I felt so cool showing[]
With a passion to improve the financial lives of those around me, I founded Bone Fide Wealth, a firm dedicated to providing both effective and relatable advice to the citys hardest working young professionals. My personal experiences with student debt, higher education, career development, professional achievement and entrepreneurship, I share a perspective that very few Millennial financial planners in the profession can. I draw upon the real-life examples of my firms clients, offering financial solutions that that are as creative as they are practical. If youre looking for a professional who truly understands financial planning for Millennials, look no further.
Advisory services offered through Bone Fide Wealth, LLC, a Registered Investment Adviser.Privacy Policy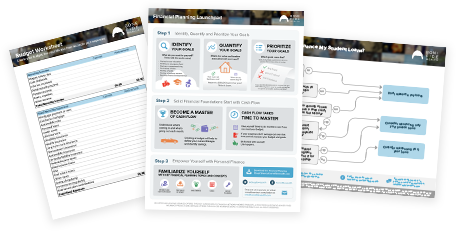 Follow our 3-step system to help give yourself the financial foundation you deserve.